This time-traveler came from Arthur Brooks at Blue Collar Salvage (facebook and Instagram) and he's as awesome as they come. He had the car because he's friends with the man and converted it to electric in 1973. It was last running in 1976... and sat until this spring (2019).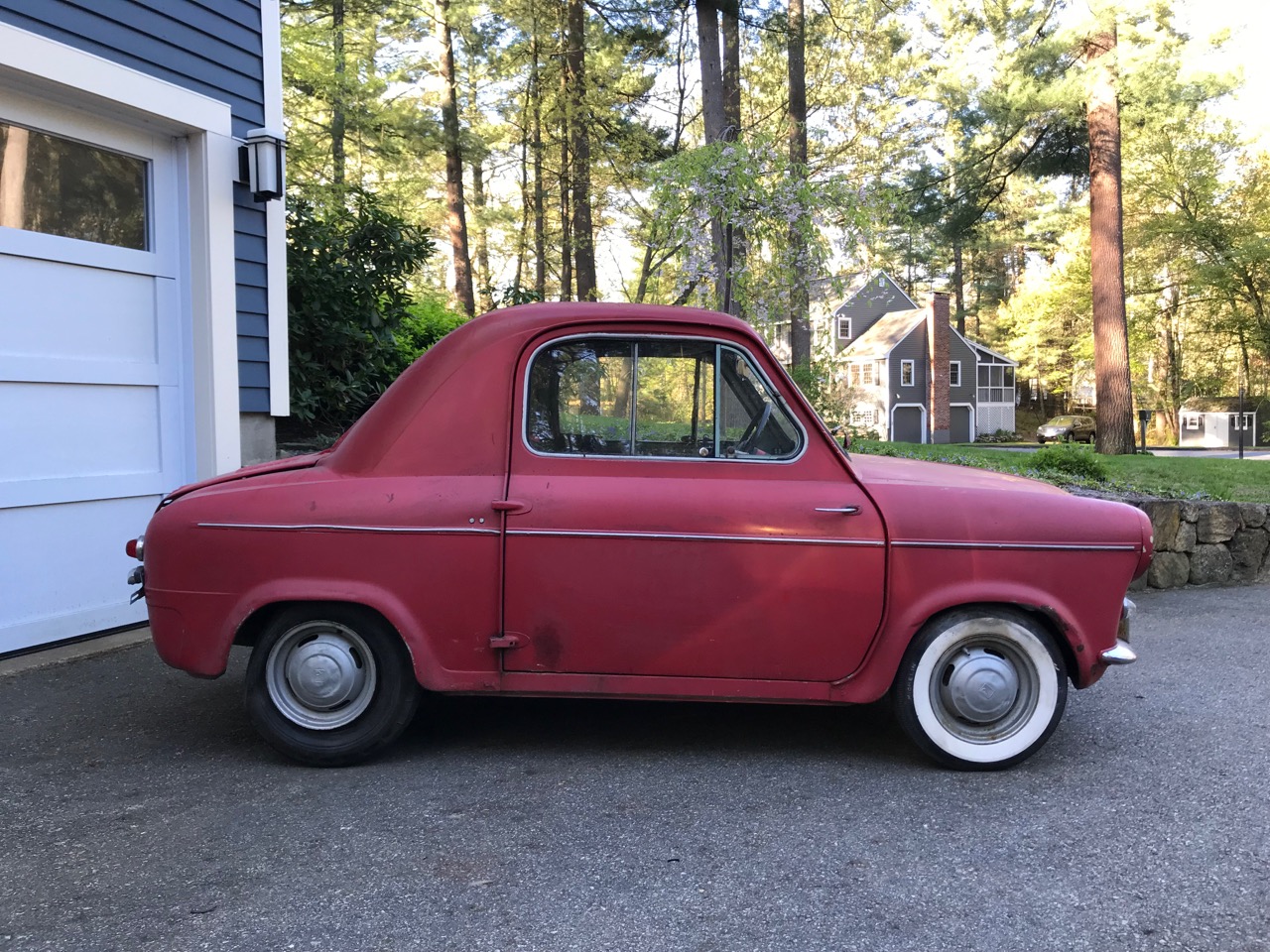 Unloaded.
The man who did the conversion is Stanley Tanenholtz, and he seems to be quite a guy. Korean War vet, physics and math professor, and a whole lot else. (2012 profile from the Westborough Community Advocate here.)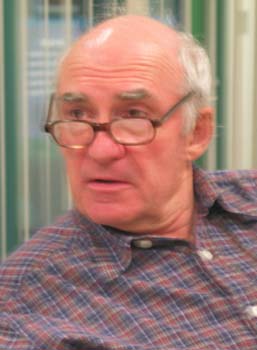 Professor Stanley Tanenholtz.
There were no power transistors in 1973. Prof Tanenholtz instead used six Cold-War tough Wesinghouse relays as big as toasters to provide four different voltages to the surplus forklift motor. It's a 48V system; EIGHT 6V golf car batteries sit in two tiers behind the front seats. It's a lot of weight... more than 500 lbs. It's a testament to the Piaggio engineers and the builders at ACMA that this thing rolled nonetheless!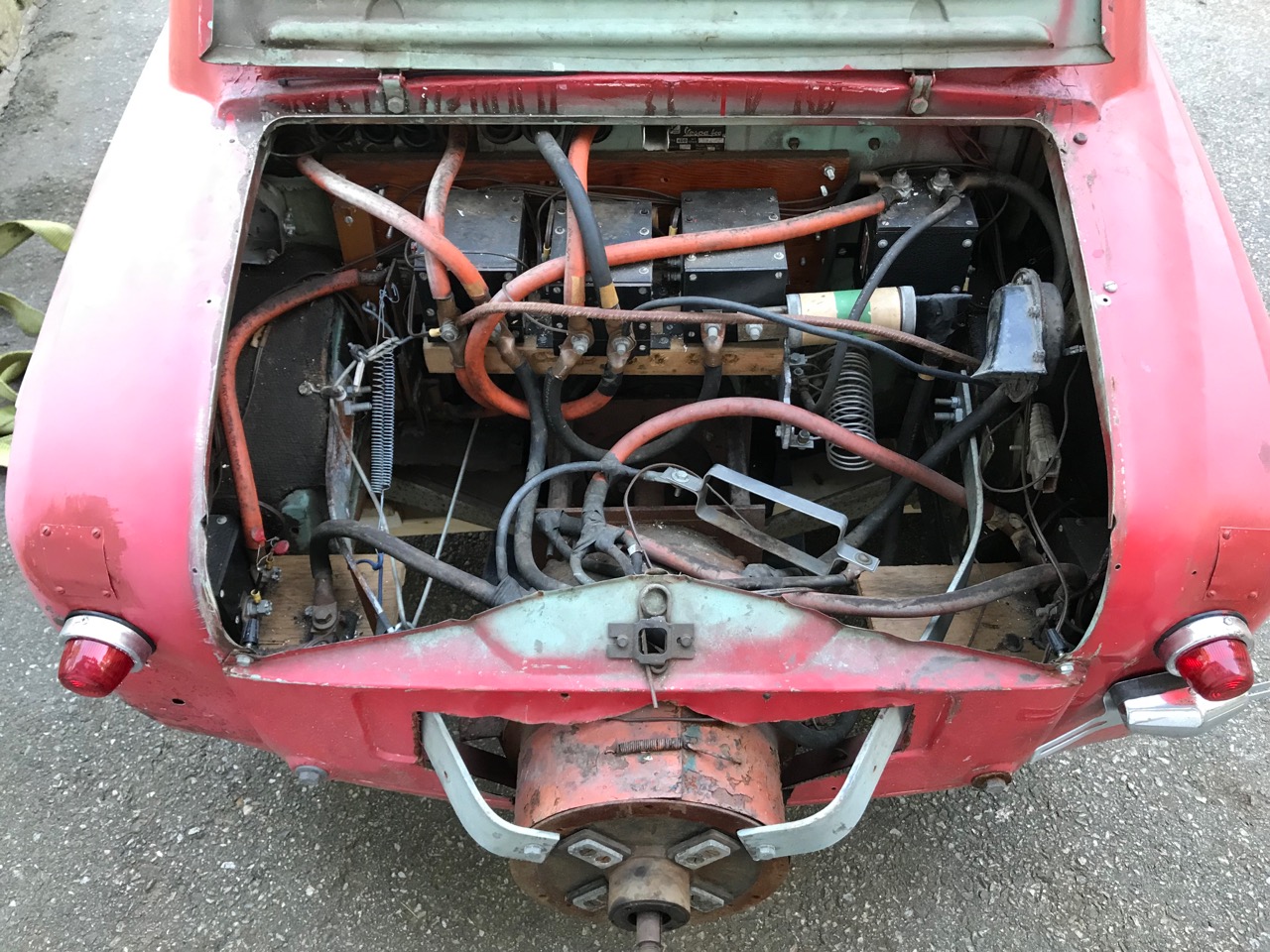 Westinghouse relays all over the place.
Historical note: Vespa never built nor sold the Vespa 400 microcar in Italy. The story goes that, as Vespa started working on a car to add to its wildly successful line of scooters, Fiat told them that if they went ahead, that they (Fiat) would get in to the scooter business and swamp them. So... ACMA built the 400 in France, for the French market. Some were built for export to the US, and that's how this one came to be here... through Vespa of Boston. Wikipedia: Vespa 400.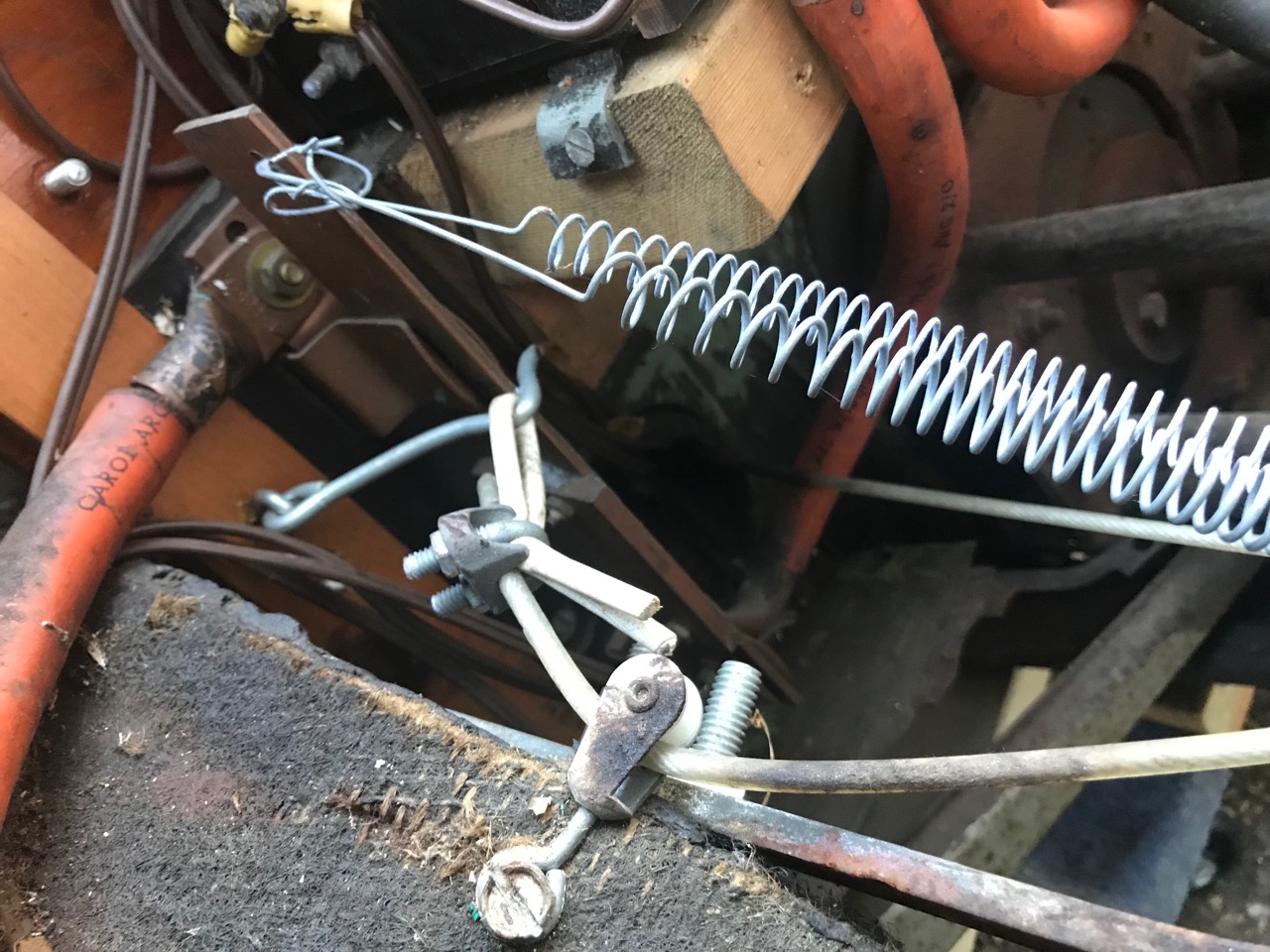 Emergency power cut-off.
One of the coolest features is the DIY emergency power-kill system, by which the driver can pull a cable, which pops a screen-door latch off of a 1-1/2" copper-bar knife-switch conductor out of its slot to cut the current from the batteries.
Next up, Part II - Seeing what's there