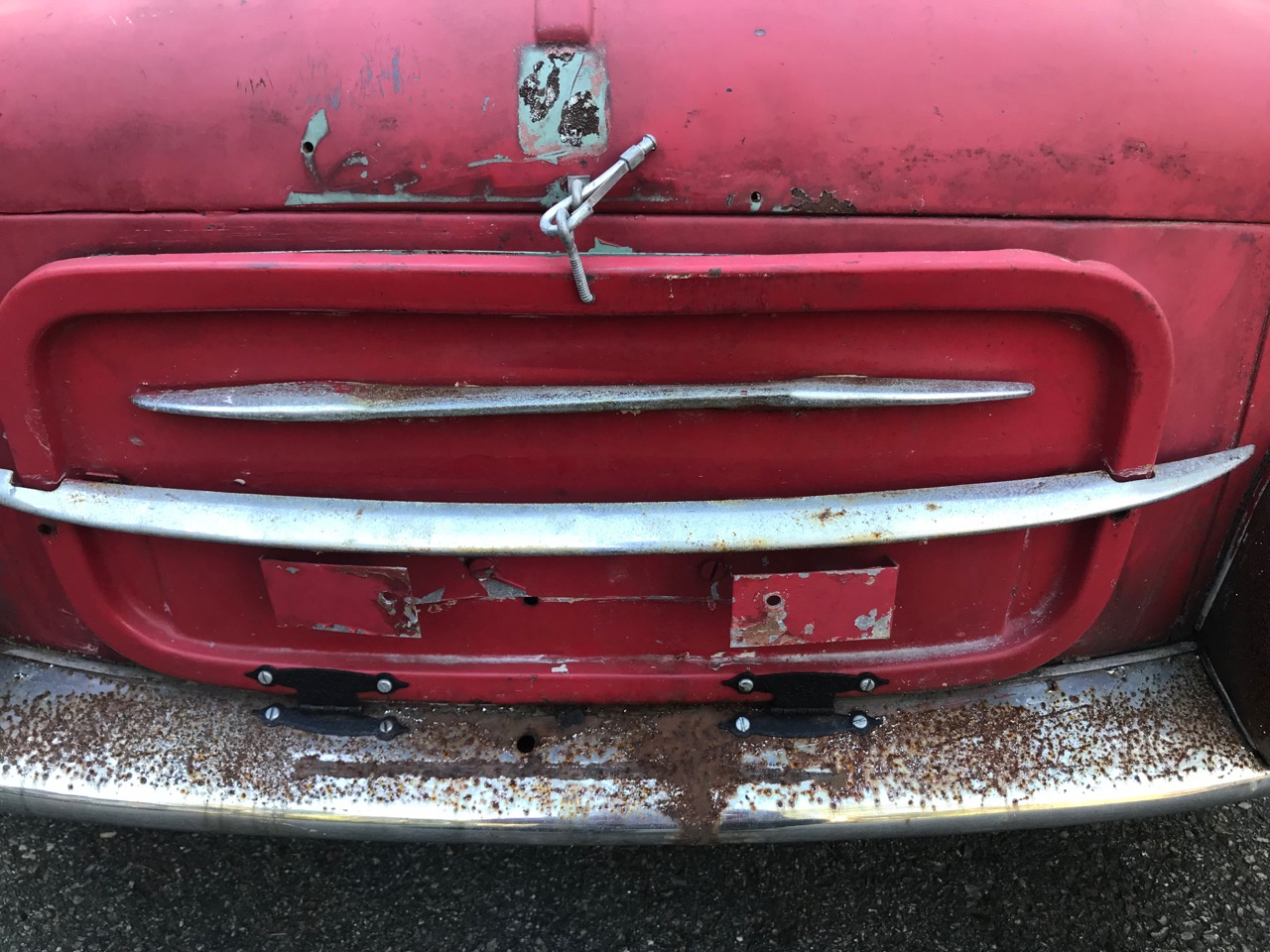 The battery door with cabinet hinges.
The Vespa 400 has this door in front that slides out like a drawer to hold the 12v battery. That system was replaced by a simple pair of colonial-style cabinet hinges.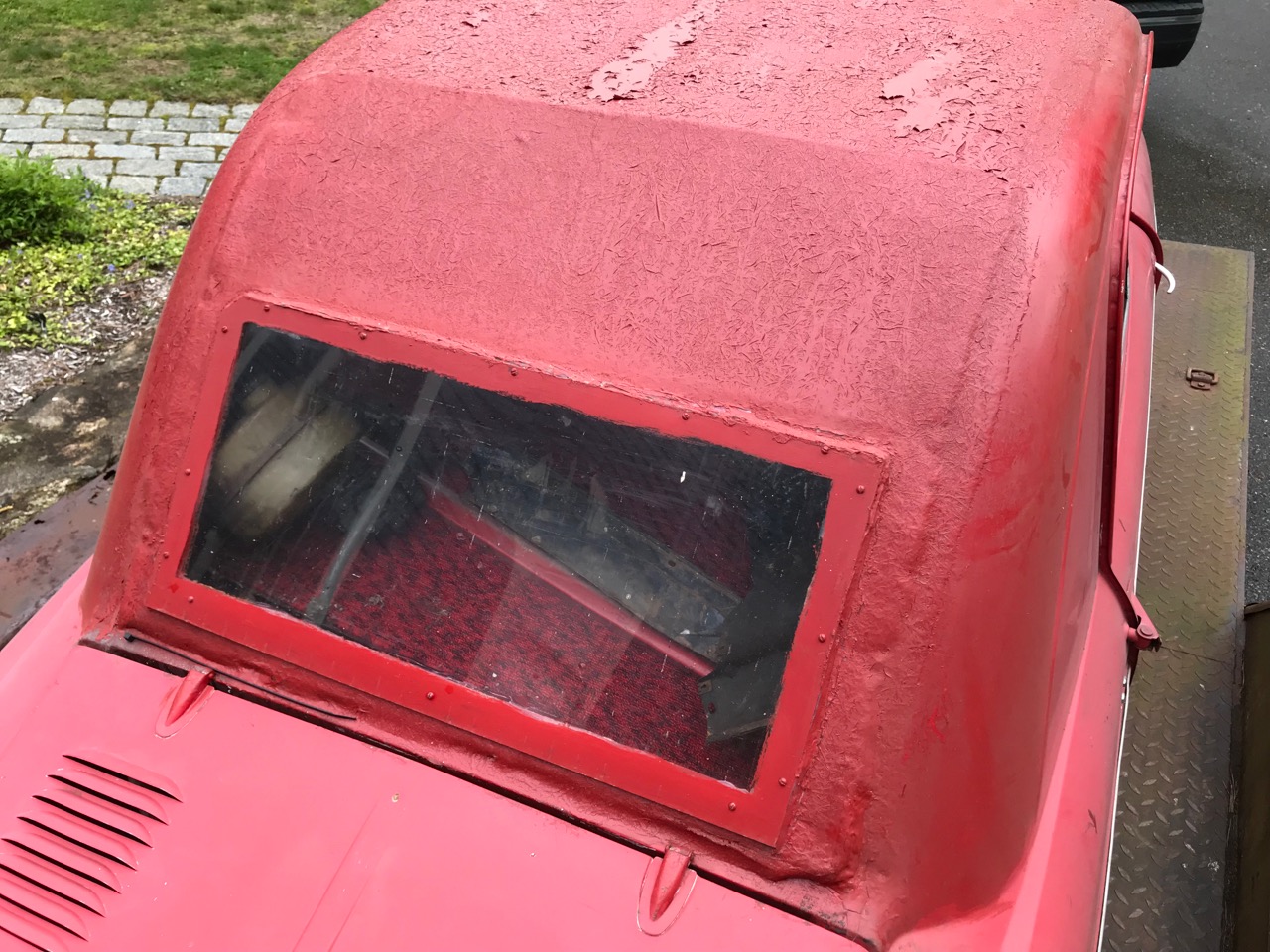 Home-made roof and rear window.
The 70s were great for fiberglass! Beneath this is plain corrugated cardboard. Usually the Vespa car doesn't age well because the conventional slide-away rag-top lets water in causes rust. Not here! Plexi rear window is watertight, too.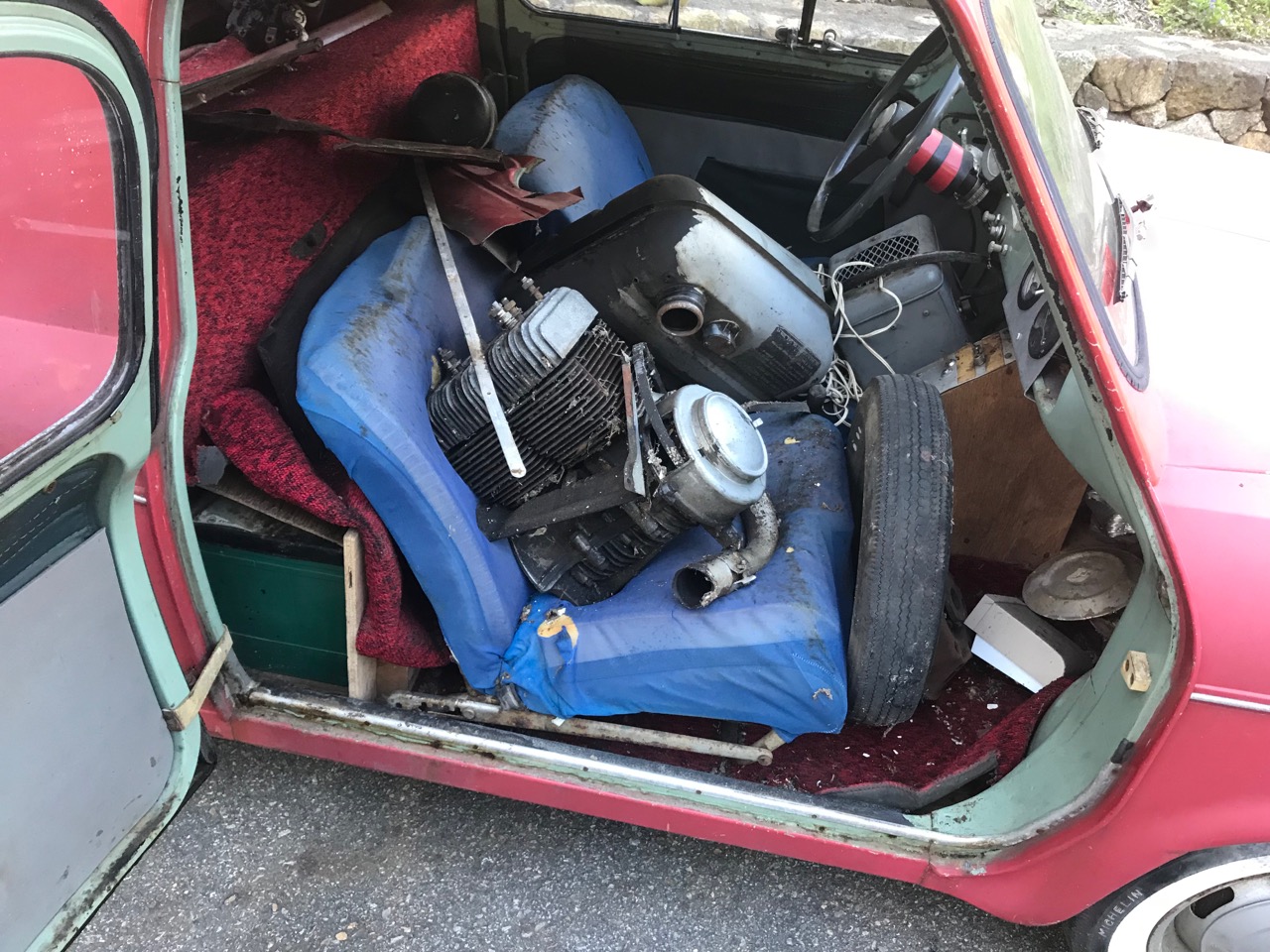 2 cyl 2-stroke for 14 hp
Prof Tanenholtz kept all the bits, it seems, from the car as the conversion proceeded, including some of the sheet metal cut away to make room for the motor. Anthony, nicely, kept it all together. In this picture you can see the original 400cc motor, the gas tank, spare tire, the charger... and behind the passenger's seat, the first glimpse of the batteries.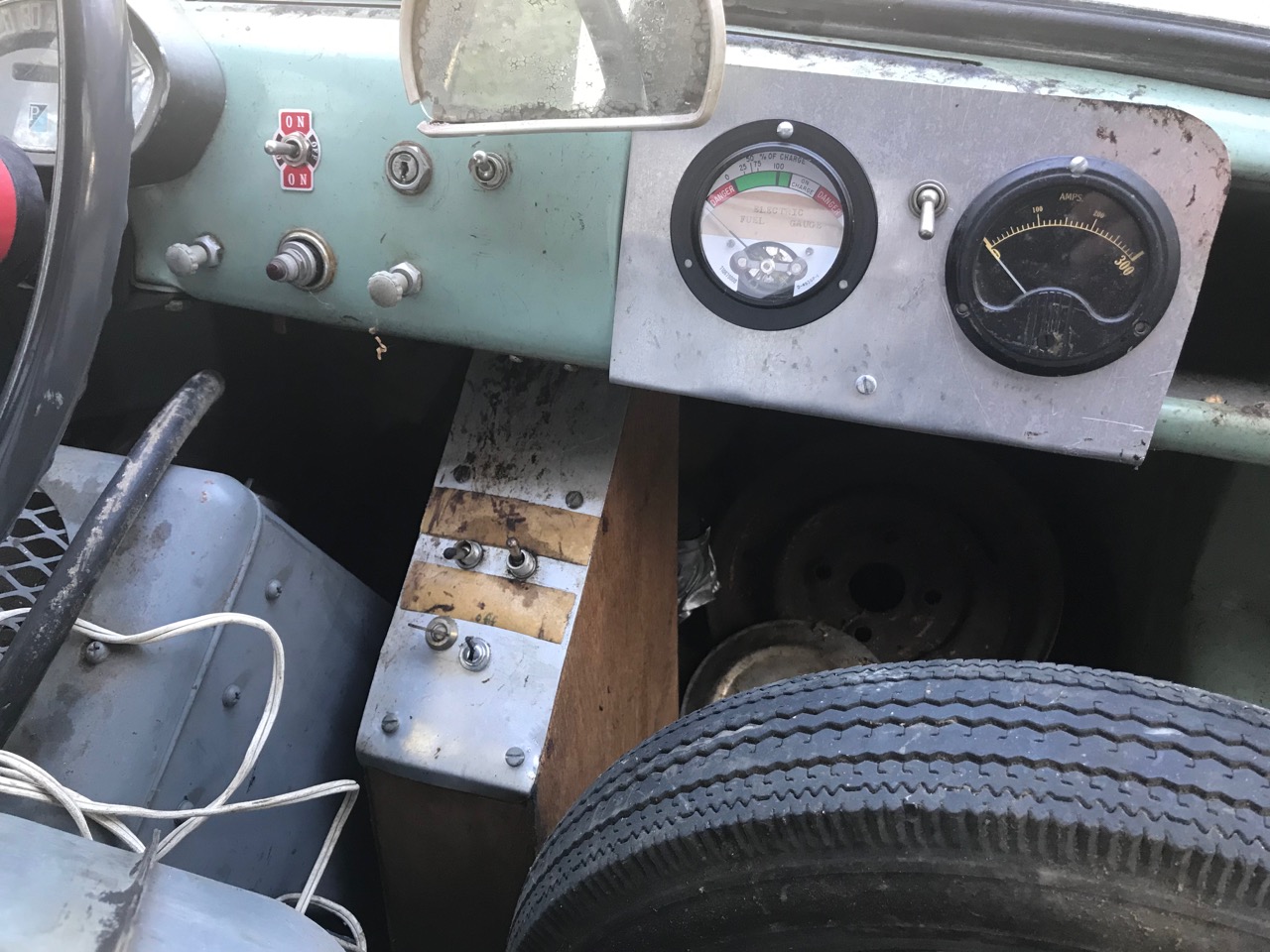 Some custom, some original.
Gorgeous meters! There are a lot of acorns, etc., in behind that aluminum panel. i.e., another mouse nest.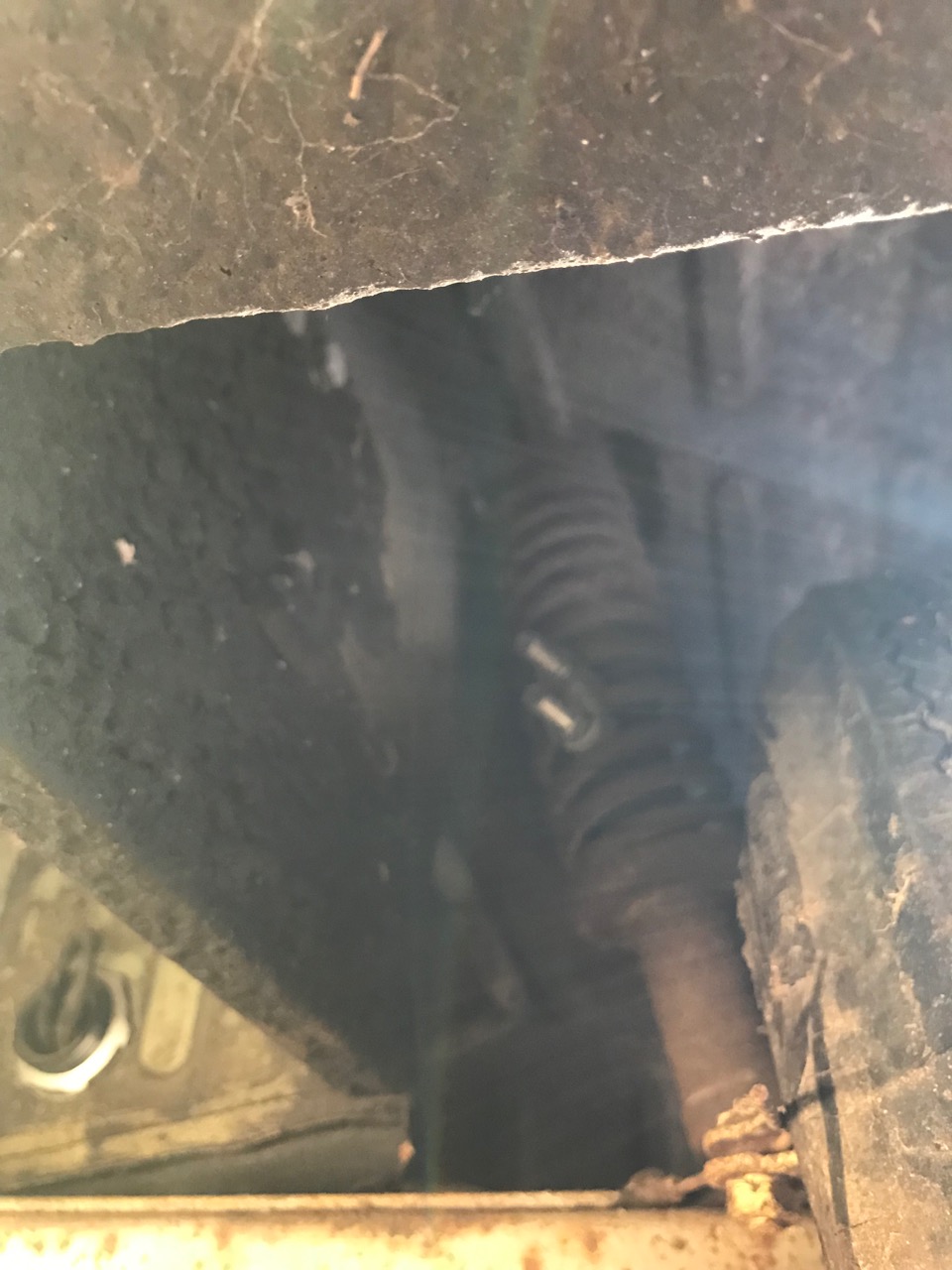 U-bolt on the coil spring.
How do you keep the extra weight of the batteries from bottoming out the car? Nudge it up a little with a spring spacer.
Next up is Part III: Cleaning up and out