Stan and his daughter came by to see the old Vespa. As I helped Stan out of the truck he came in, I asked "Can I call you Stan?" He answered, as his feet hit the ground, "I was sitting, but now I'm Stan!" Which is to say, my kind of guy.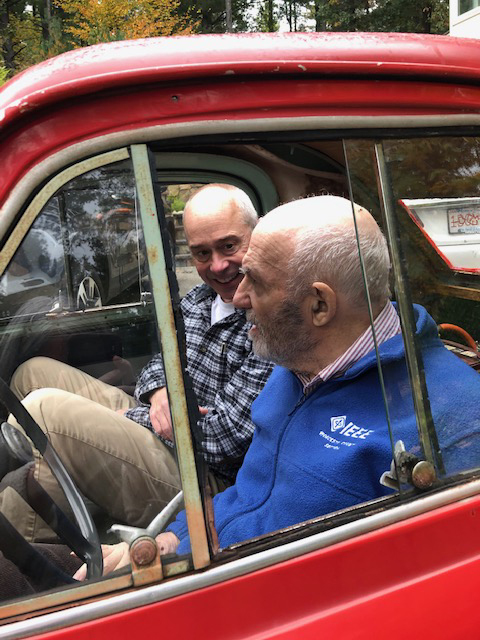 Max and the professor talking old tech.
Among the topics in our conversation was the thrift in his conversion efforts. The Vespa and the other cars he did were done with surplus parts... for practical and philosophical reasons.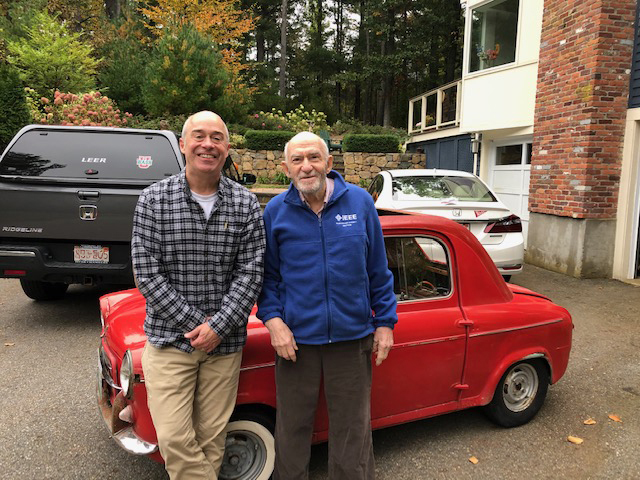 At the time this pic is taken, it has been 46 years since the conversion.
Besides teaching math and physics at Bentley College, Stan also taught environmental science. His interest in EVs was reinforced in that context.
If you're lucky, you get to live a life so productive, inquisitive, connected and long a one as Stan is!
It was great getting to meet him and his wonderful daughter. What a day.