In this part of the story, it's MICROCAR DAY! All of the Vespacar's cousins will be there: Isettas, Messerschmitt cabin scooters, Fiat 500s (the first gen!), Subarau 360s, the whole crew.

Siblings! Left, Eddie K; center, Rob C.; right, the electric conversion!

A clipping from the 2019 NEMO Newsletter (New England Mini Owners). What a great group! Thanks, David S.
- - -
Here are compressed images, with links to the full-sized originals (buy his stuff!), to some of the great work of Josh Sweeney at Shoot For Details who photographed Goulds' Microcar Classic. (He's also a really nice guy.)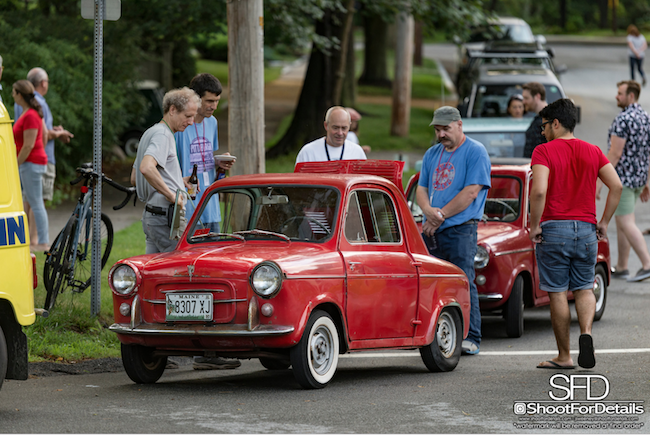 Pic1 Handsome ol' thing with new admirers.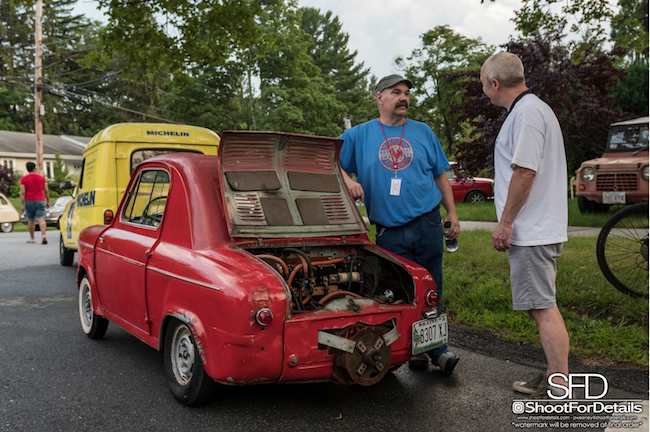 Pic2 Eddie, who helped to get the car rolling this spring!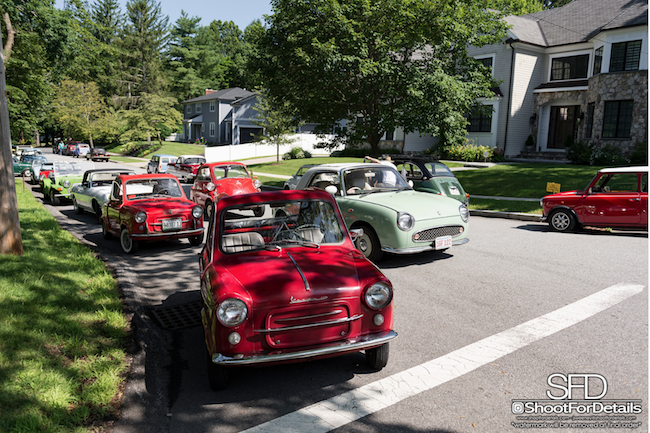 Pic3 Eddie's Vespa in front of the electric car.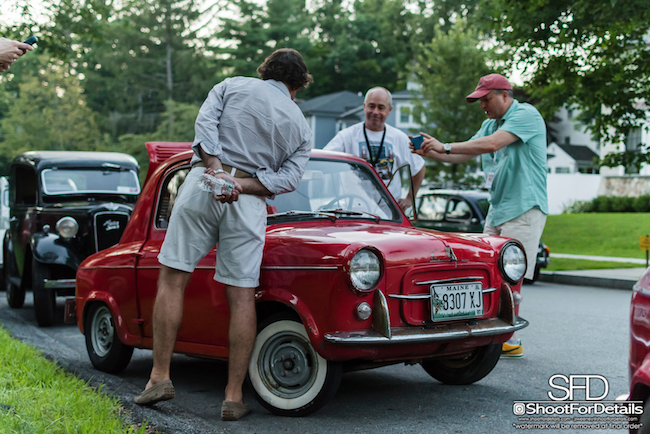 Pic4 Fans!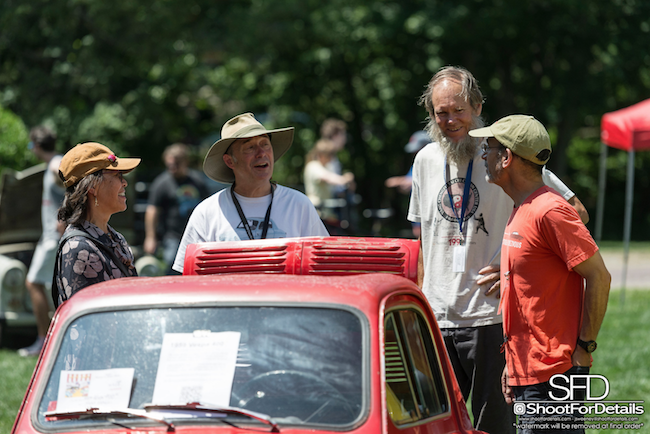 Pic5 Talking the lore of an old e-car conversion.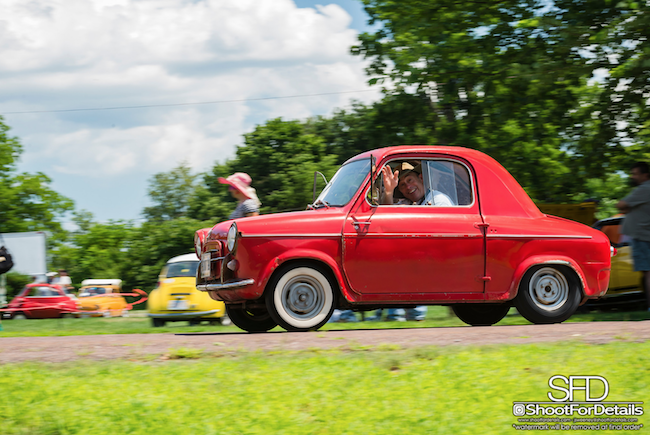 Pic6 I love this picture! You can feel the speed... might be north of 15 mph!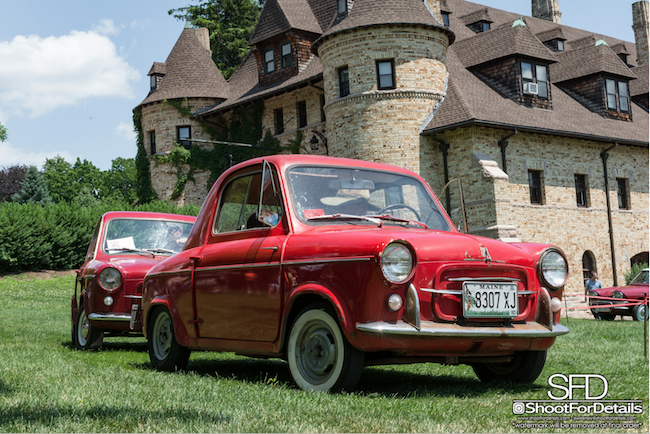 Pic7 In the line to pick up kids for rides... Eddie, too!