---
TTW - Tilting Three Wheelers
Powered TTWs
Unisport 198
last updated 1/8/2006
---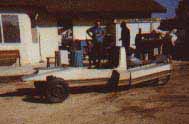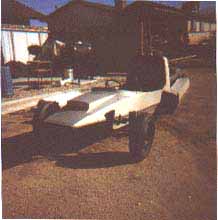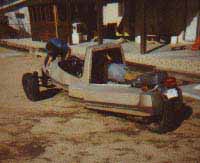 With fairings on, the proud owner and friends look it over.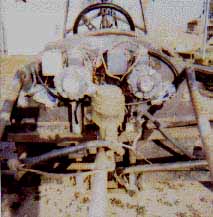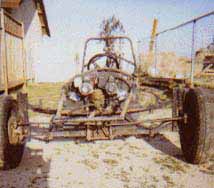 With fairings off, these front views show the tilting mechanism.
Nelson's first Unisport 198
2F3T. A nice guy named Nelson managed to get a hold of the only Unisport I know of, and he has been kind enough to share these snapshots with you, me, and the world. He's at njanatsch@verizon.net if you wish to contact him.
More details later!
Nelson's second Unisport 198
2F3T. Nelson tracked down, at some length and with some effort, a second Unisport! How does it tilt? Nelson found out that tilting control is what we call "assisted," in this case there are buttons on the steering wheel which allow the driver to control electric tilting motors on the firewall (see pictures from his first Unisport, above on this page).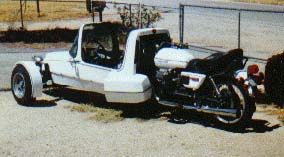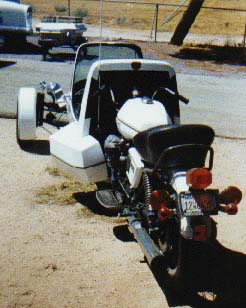 Long wheelbase!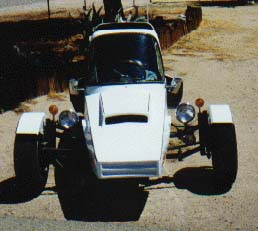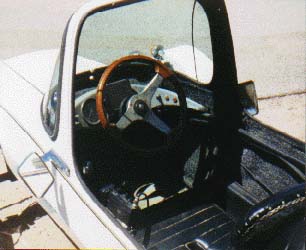 Thanks again AGAIN, Nelson, for sharing this fascinating machine with us!
(Note that as of this Jan, 2006 update, Nelson has... FOUR of 'em.)
See another reader's father's machines at this comapion page.
---
There are five parts to this site:
And a note on intellectual property and copyright: as far as I know, everything on this page is available elsewhere on the web, and all sources are cited. Complaints and questions are always encouraged, email me.
---